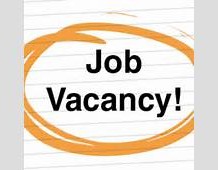 Job Vacancy – Ayr Clinic Manager
We are looking for a motivated Clinic Manager who can help us with our busy physiotherapy clinic in Ayr.   The successful candidate will provide a high level of leadership and exceptional customer service.  They must demonstrate understanding, empathy, patience and a positive attitude as well as providing effective planning and management for daily operating function of the clinic.  Medical knowledge would be of an advantage.   
This full time position will be 40hrs per week
 The role of the Clinic Manager would include (but not be limited to):
- Front of house duties including booking clients, processing payments, and providing a positive and welcoming face for our clientele
- Assisting physiotherapists
- Liaison regarding everyday issues with Operations Manager/Director
- Data entry and management of the Frontdesk Practice Management system
- Competent touch typing, development of excel and word documents
- Maintain and build relationships with customers and third party clients
- Ongoing training and mentoring of staff members
 To be considered for this position:
-         You must be flexible with your working hours
-          Excellent time management skills & able to prioritise tasks appropriately
-         Strong communication and leadership skills
-          Previous experience with Frontdesk Practice Management computer program and HICAPS (desirable)
-          Must have a minimum of 2 years of administration/reception experience (medical knowledge an advantage)
-          Attention to detail
-          Excellent customer service skills
-          Ability to work in a team environment
-          The successful applicant must be able to start immediately
We are a friendly practice, committed to quality client care, and keen to work with a team who is motivated to uphold our high standards of physiotherapy care. We look forward to hearing from you.  To apply for this unique opportunity address your letter of application and resume to the Operations Manager – admin@performancephysiogroup.com.au  Please note that only shortlisted candidates will be contacted.